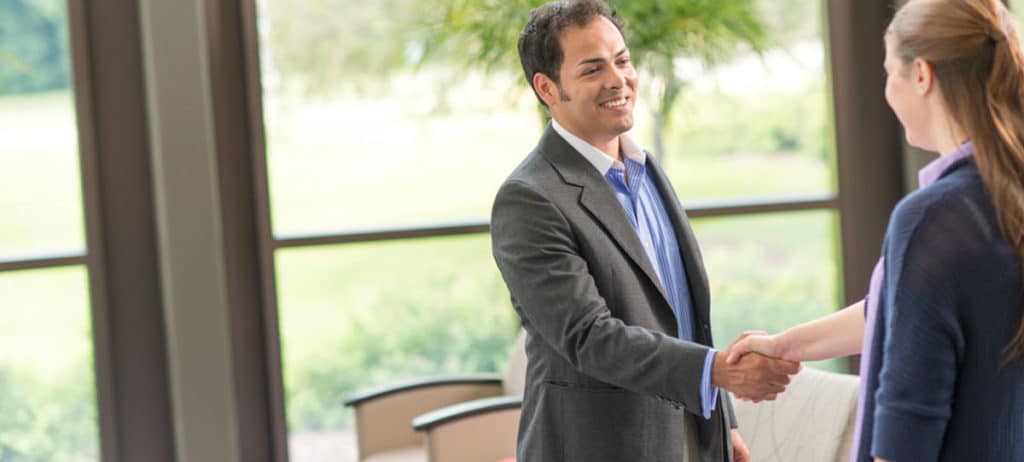 " I have applied for any job posting you can imagine, but no success…"
"Things are pretty grim, the oil and gas industry has been further down and more people have lost jobs including myself, it's tough…"
" I was let go from the company in the latest round of layoffs last week…"
" We are going through recession where my options became limited…"
Sounds familiar?
Every month I hear from an old colleague that he/she has lost their job!
Trust me hearing such news completely blows my mind. And believe me, it wasn't always like this.
The oil & gas industry is shedding project controls staff in the face of unbelievably low oil prices. For project controls and project management professionals, this means a more competitive job market with more talent in the pool.
Have you ever thought how you can get distinguished in such competitive market?
How can you land a dream project controls job regardless of the current economic conditions?
Tough questions?
I know. It is not easy to hunt a dream project controls job when market is down. However, nothing is impossible. I believe it is possible to stand out even in this competitive market.
I know of several individuals who hunted amazing Project Controls jobs despite all the odds.
How did they do that?
They all follow some simple strategies that I am going to reveal to you in a moment.
The good news is that if they could do it so can you. All you need to do is following these 5 tips to the dot.
Are you ready?
Tip # 1: Job-Hunting is Your New "Full-Time" job!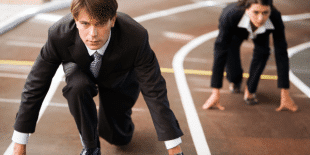 "If you are unemployed, you still have a job: to get a job, and that requires your serious attention." – Arnie Fertig
Hunting a job is NOT an easy process. It requires discipline, dedication, and persistence.
In the process of project controls job search, the easiest thing to do is to give up and blame others or economy for not finding the job we want. However, the most successful people are the ones who are not stopped by the challenges. They always find a way to overcome the obstacles.
If you feel you just want to quit, try again and again. You can do anything you want.
It took me 9 months to land my first dream job in Project Controls. I still remember the day that the hiring manager called me and informed me that he decided to hire me. I was so excited that I was jumping up and down with excitement while being on the phone with him. I did my best to hide the excitement in my voice.
Did you know that I called that hiring manager 40 times before my first interview with him? Yes, you've read it right. It is not a typo… "40" times!
He was impressed with my persistence. He considered me as a super interested candidate in getting the job.
I shared my story of being persistent with one of our graduates in Project Control Academy who was looking for a career change in Project Controls.
He called me the other day and told me that he is going for his second interview despite this competitive market. The hiring manager's reaction to his persistence and follow-up calls was the same as mine.
So, never give up… try again and again…. be persistent… press on!
Tip # 2: Don't Apply for Jobs Online, Meet with a Hiring Manager Instead!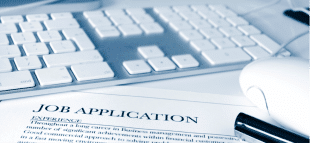 You might say, "Are you crazy? How can I meet the hiring manager even before applying for the job online?"
This is the mindset that most of us have in project controls job hunting process. Almost everyone starts off with applying for jobs online.
Did you know that less than 10% of all job offers are made to candidates who have simply applied online?
In fact, throughout my career in project controls ALL the jobs that I ended up being hired at were NOT the ones that I applied online.
So, what should you do? Ignore online job applications all together?
No, this is not what I am trying to convey here. In fact the job-hunting process starts off with an online search on job boards such as LinkedIn, Indeed, Monster, CareerBuilder, and SimplyHired. However, it doesn't end here.
Don't fool yourself into thinking that this is all it takes to get a job. If you are spending a lot of time applying for jobs online, you are NOT a serious job seeker.
If you really want to land your dream job, you need to go out and meet with people directly; do some serious networking instead.
Following are some tips according to my own experience in landing great jobs:
– If you find a job posting appealing to you and you believe that you are a great candidate for that job, first find out which company has that job posting. Then try to find any connection you might have in that company. LinkedIn is the best source for this purpose.
Don't frustrate your connections by asking of them more they can reasonably or comfortably do for you. Instead of asking for help from them, try to build relationships. If possible, arrange for a coffee or phone call with your connection and get some internal company insights and if possible the contact information of the hiring manager for that job posting. Then contact the hiring manager directly.
If you can build trust, you will have a higher chance for success.
– Another approach is attending Project Control specific meetings and conferences where you can network and meet the possible employers in your field. Check out this blog post for the "Best Project Control Conferences to Attend".
– If you are changing fields or moving into a new industry, reach out to people in the form of "Informational Interviews", where you approach employers to learn about them, their companies and what it is like to work in their industry.
I found my first job only by conducting informational interviews. Those interviews were quite helpful because they not only provided me amazing insights to switch from manufacturing to project controls, but also helped me land my first job in Project Controls.
Tip # 3: Showcase Your Talents & Triumphs with Your Resume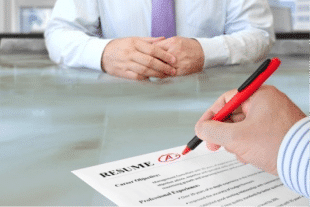 Imagine that you did a great job in finding and connecting with the hiring manager. Now you've been asked to send your resume for review and consideration.
Do you rush to locate your resume and update it as quickly as you can?
What if it has been several years since you re-visited your resume?
How much time would you spend on updating and improving your resume?
The problem is that most people don't invest enough time and energy in building a strong resume and frequently updating it.
Your resume is what you showcase your talents and triumphs to the prospective employer. Your resume is your sales page.
So, if you have the power to sell yourself with your resume, wouldn't it worth the time to build a very strong resume?
How can you stand out from the crowd with your resume?
There are plenty of tips to consider in writing your resume. I cannot cover everything in this blog post. I encourage you to do a simple Google search and apply the recommended tips and techniques in improving your resume.
One of the most important tips that I like to address here is that your resume should show your experience, skills, and accomplishments, not only your roles and responsibilities. When you start listing your responsibilities on your resume, you lump yourself in with the rest of the candidates and provide no reason why your skills are superior to theirs.
Another point that makes your resume stronger is including proof of your outstanding work. Instead of only saying you're a good problem solver or taking pride in your work, provide evidence of those qualities.
How can you do that?
What I have done in my resume is including pages of positive feedbacks that I have received from my employers, coworkers, and anyone who was happy with my work performance. It is similar to testimonials that you see in different websites as a proof of their good service or product. I encourage you to do the same with your resume. Add pages of testimonials and real proof of your terrific work performance.
So, are you now ready to create a powerful career marketing document that will ultimately do its job – landing you interviews?
But wait, there is another tip that I need to share with you before you take off and start building a strong resume.
Tip # 4: Customize Your Resume & Cover Letter for Every Job Posting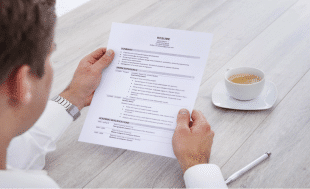 After spending all the time in preparing a great resume, do you use the same resume for different project controls job postings or employers?
Submitting the same resume for every position does not necessarily meet each employer's individual requirements. If you want to grab hiring managers' attention and strengthen your chances of getting noticed, you need to give them what they want. You must take the time to tailor your resume to each employer and its goals.
Before responding to a job posting, review the job description in detail to see what ideal candidate they are looking for. If you're submitting your resume to a hiring manager that doesn't have an advertised opening, research the company and find out how it would benefit from hiring you. Once you determine your top-notch qualifications, you will be ready to customize your resume to meet the employer's needs.
The most efficient way to create customized resumes is to develop one general resume and then tweak it for each particular job opportunity.
It is a lot of work, I know, but this is how you stand out.

Tip # 5: Attract Recruiters to Your LinkedIn Profile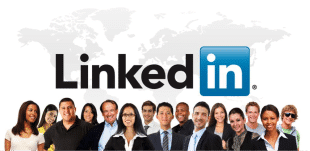 Did you know that 97% of HR & staffing professionals use LinkedIn to source candidates?
Did you know that 89% of recruiters have filled a position using LinkedIn?
Did you know that 77% of job openings are posted on LinkedIn?
In fact, LinkedIn is revolutionizing the world of recruiting. If you still have any doubt on the power of LinkedIn in recruiting, check this out.
It is a no brainer that if you are a professional, you must have a LinkedIn profile in addition to your resume.
When it comes to LinkedIn, there is a lot to talk about. Let me focus on few important tips in regards to your LinkedIn profile:
– Make sure that your LinkedIn profile looks professional. It is surprising to see that most people in LinkedIn don't even have a professional photo. Make sure you include a professional headshot, not a low quality personal photo. In your photo, have a nice smile and dress like you would at an interview. A professional photo will amplify the number of times your profile is likely to be viewed. So, simply increase your chances of being viewed by replacing your photo.
– Don't list your job titles without details of what you have accomplished. The recruiters can't read your mind when you just list the job titles in your LinkedIn profile. Don't think that anyone who looks at your job title will know exactly what you have done. So, show more about yourself in LinkedIn. Providing more details about your experience and accomplishments will also increase your chances of being noticed in search engines.
So, don't miss any chances. Stand out from the crowed.
– Seek LinkedIn endorsements. LinkedIn endorsements have become a very popular feature. Did you know that users are making roughly 10 million endorsements a day?! The goal of the endorsement feature in LinkedIn is to make it easy for people to recognize you for your skills and expertise.
Let's assume that you are applying for a job and your competitors have over 20 written endorsements from clients and coworkers, while you have zero. Wouldn't it hurt your chances? So, it is better to get ahead of the curve than to find yourself left behind.
First of all, fill out the "skills and experience" section of your profile by listing all of your skills. This way, your connections can easily endorse you for a skill with a simple click of a button.
Second, ask to be recommended by someone who knows you well, such as a colleague or a boss. Nothing works better than written recommendations.
If you don't feel comfortable asking for recommendations, you do it first for the person whom you like to get endorsement from. When you endorse someone and help the other person, most probably he/she will do the same for you.
So, don't forget the power of LinkedIn. Remember LinkedIn is the leader in professional social networking and recruiting. Make sure that you maximize your social media presence.
In summary, your persistence, positive attitude, networking strategy, resume, and LinkedIn profile all work in harmony to land you your next dream job.
I hope you implement the strategies addressed in this blog post and soon land the fantastic project controls job you are looking for.
I value your comments on this post. Please leave your comments below. I will personally respond.