Description
Do you have the desire to climb the ladder of excellence and get to the peak of success?
Leadership Makeover Made Easy
In this fast paced world that demands continuous commitment to change and growth, you need simple and practical leadership tools and success strategies that you and your team can implement right away. There is no time to waste. Leadership Soup training program helps you not only resolve the issues that you are currently facing but also ignite the spark of leadership in others and inspire them to live the vision, fulfill the mission, and make the impossible possible.
Why Should You Take This Online Training?
Because this personal and professional development video training is the perfect opportunity for you and your team members to go through a unique process, take your leadership effectiveness to the next level, and get your passport to the peak of success.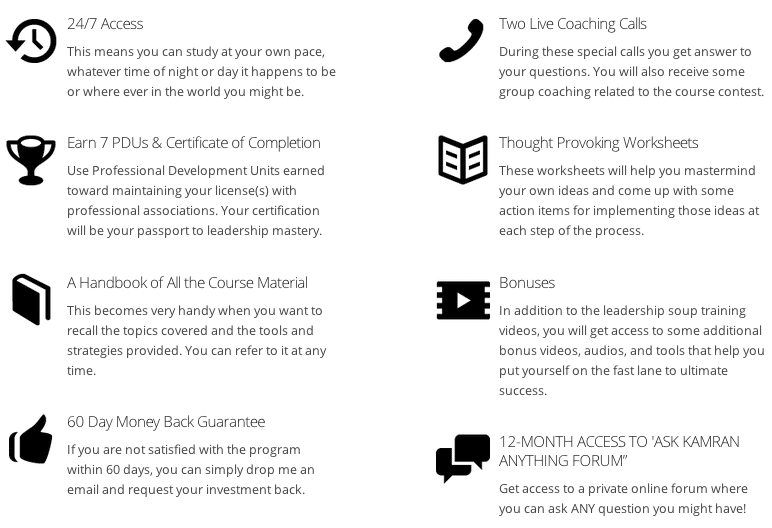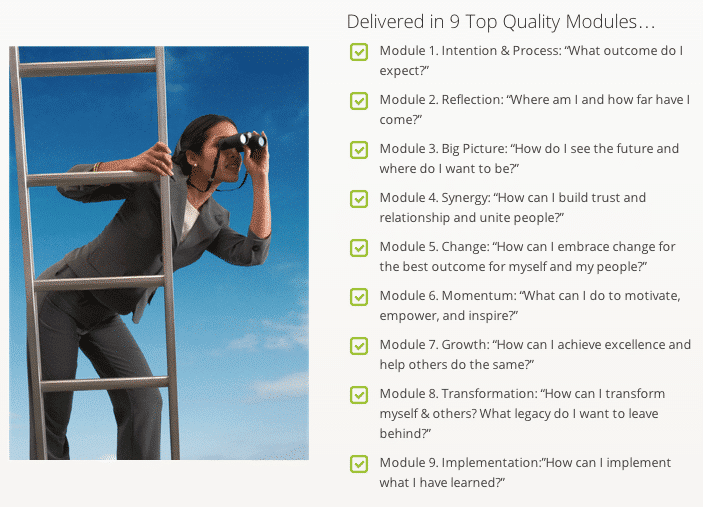 As the result of taking this comprehensive video training you will be able to:

Increase your influence, motivate your team, and improve their morale
Build great relationships with your managers, direct & functional reports, team members, and/or clients
Boost team performance and productivity
Tap into the power of people and develop future leaders
Take your career or business to the next level
Connect with others quickly and effectively in simple ways
Get out of the blame game mindset & move towards leadership greatness
Sustain continued growth…Yes even in these tough economic times!