Houston, Texas, USA, Sep 23rd, 2015 – Project Control Academy today announces that the Project Management Institute (PMI), the world's largest project management member association, has named it as a Registered Education Provider (R.E.P.) effective Sep 11th, 2015. R.E.P.s are organizations that have been approved by PMI to help project managers achieve and maintain the Project
Management Professional (PMP)®, Program Management Professional (PgMP)®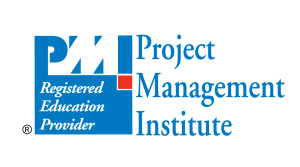 and other PMI professional credentials. These organizations have met PMI's rigorous quality criteria for course content, instructor qualification, and instructional design.
Project managers are increasingly turning to R.E.P.s for certification training and maintenance, especially since global median salaries for the profession now exceed $88,000 (USD). With its best-in-class online and in-house trainings in project controls, Project Control Academy equips project managers, project controls professionals, and other project team members take their knowledge and skills in project controls to the next level of success. Project Control Academy is also proud of providing highly customized trainings to its corporate clients.
"We are thrilled at becoming a Registered Education Provider for PMI. This is a great milestone for Project Control Academy which signals our commitment to providing top quality comprehensive trainings in Project Controls", said Shohreh Ghorbani, Founder and Director of Project Control Academy. "We are thankful to our major corporate client, Kentz, a member of the SNC-Lavalin Group, for their encouragement and collaborative efforts to make this happen", Mrs. Ghorbani continued. "This is very exciting and a fantastic achievement for both Project Control Academy and SNC-Lavalin. Reaching this milestone is a testament to our collaborative teamwork", said Peter Tignini, Vice President of Project Controls, Oil & Gas, SNC-Lavalin.
Project Control Academy joins more than 1,500 R.E.P.s in more than 80 countries. These organizations include commercial training providers, academic institutions, and corporate training departments within corporations and government agencies.
Project Control Academy
[email protected]
1-844-727-5410
About Project Control Academy
Project Control Academy is a global educational institute that serves people through its educational programs in the field of Project Controls. Project Control Academy successfully trains project team members to enhance their Project Controls knowledge and help them advance along their career path. Technical Project Controls education is offered via online training, dynamic live seminars, in-house training, and coaching & consulting. One of Project Control Academy's unique capabilities is developing customized and comprehensive online and in-house training programs for organizations no matter how big or small. For more information about Project Control Academy visitwww.ProjectControlAcademy.com, and www.facebook.com/ProjectControlAcademy
About Project Management Institute (PMI)
Project Management Institute is the world's leading not-for-profit professional membership association for the project, program and portfolio management profession. Founded in 1969, PMI delivers value for more than 2.9 million professionals working in nearly every country in the world through global advocacy, collaboration, education and research. PMI advances careers, improves organizational success and further matures the profession of project management through its globally recognized standards, certifications, resources, tools academic research, publications, professional development courses, and networking opportunities. As part of the PMI family, Human Systems International (HSI) provides organizational assessment and benchmarking services to leading businesses and government, while ProjectManagement.com and ProjectsAtWork.com create online global communities that deliver more resources, better tools, larger networks and broader perspectives. Visit us at www.PMI.org, www.facebook.com/PMInstitute, and on [email protected]
About SNC-Lavalin
Founded in 1911, SNC-Lavalin is one of the leading engineering and construction groups
in the world and a major player in the ownership of infrastructure. From offices in over 50 countries, SNC-Lavalin's employees are proud to build what matters. Our teams provide EPC and EPCM services to clients in a variety of industry sectors, including oil and gas, mining and metallurgy, infrastructure and power. SNC-Lavalin can also combine these services with its financing and operations and maintenance capabilities to provide complete end-to-end project solutions.