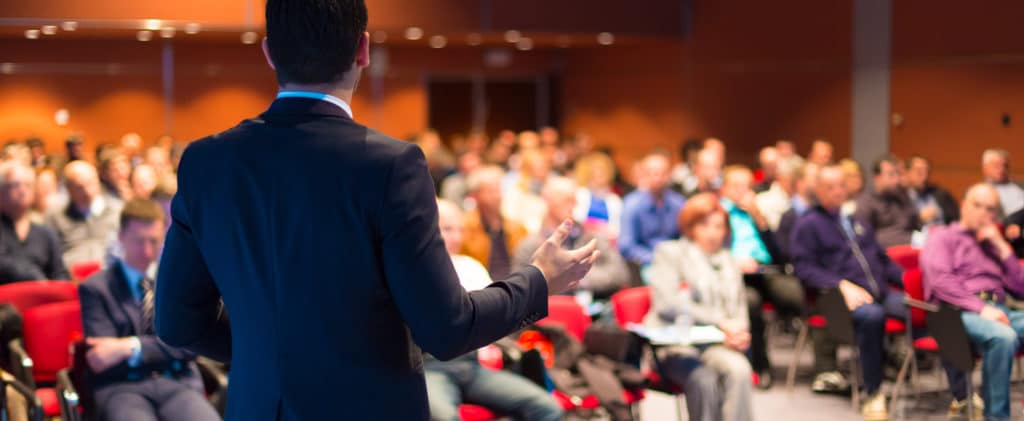 What project controls conferences have you attended? Which one was the best? Was it the best because it created a significant positive impact on you?
I still clearly remember the first couple of conferences, which had a tremendous impact on my professional and even personal life. One of the first best conferences I have ever attended was a PMI Northern Alberta Chapter annual conference. I cannot recall when I attended that conference, but I can vividly remember the fantastic keynote speeches I listened to and several technical presentations I attended. That conference had a huge positive influence on my career in Project Controls.
Since that event, I have done my best to attend as many project controls conferences as I can to not only network with like-minded people, but also boost my professional knowledge and skills and learn from the best subject matter experts in the industry.
I encourage you to do the same.
To help you find the best conferences and events in Project Controls, I put together this blog post for you so you can benefit from attending these events just like I did.
I have categorized the project controls conferences according to various professions within project controls (e.g. cost control, and planning/scheduling) so you can target the ones specific to your profession.
Most of the conferences listed in this post are held by international associations, which might have monthly local meetings in your area in addition to annual global conferences. Make sure you check the local chapters close to you and attend their monthly educational meetings as well.
Now, let's review some of the best project controls conferences:
PROJECT CONTROLS
AACE's Meetings & Conferences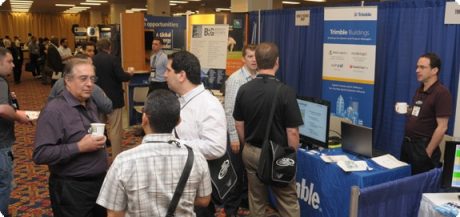 The Association for the Advancement of Cost Engineering (AACE) is an international authority for Total Cost Management and provides internationally recognized certifications in Cost Control, Cost Estimating, Earned Value Management, Planning/ Scheduling, Forensic Claims, and Risk Management.
AACE International holds several types of conferences and events throughout the year:
Annual Meeting:
Each June/July, the AACE International meeting provides almost 100 sessions featuring technical papers on all aspects of total cost management. The meeting attracts practitioners from around the world to three days packed with presentations, keynote speeches, and networking sessions. It also provides the opportunity to celebrate the Association's successes and recognize outstanding contributions to the practice of total cost management and the association itself.
AACE's annual conference is a great opportunity for networking and learning more on Project Controls recent topics and researches. Check out the current annual meeting here.

Chapter Local Meetings:
There are usually local chapters of AACE in your area, where you can attend their regular educational presentations and meetings (typically held monthly). To find a local AACE chapter, all you need to do is Google search "AACE in …[city]…"
PMI Global Congresses & Seminar Worlds
Project Management Institute (PMI) holds several global and local events throughout the year. PMI events are a valuable asset for your career in Project Management.

PMI® Global Congresses
There are two PMI® Global Congresses, one for North America region and another for Europe, Middle East and Africa (EMEA) region. Check out the upcoming PMI global congress here.

PMI SeminarsWorld®
are face-to-face seminars, held in various cities throughout the year, vary from one to four days in length. They are designed to deepen your knowledge on specific project management topics. Check out a PMI SeminarsWorld near you here

PMI Chapter Meetings:
There are usually local chapters of PMI in your area, where you can attend their regular educational presentations and meetings (typically held monthly and one annually). To find a local PMI chapter, all you need to do is Google search "PMI Chapter in …[city]…"
Project Controls Expo
This is one of a kind specific Project Control conference that is held annually in UK. You can benefit from international subject matter experts and speakers who present technical Project Controls presentations, case studies, and master classes. Furthermore, you can take advantage of the Project Controls job fair. Check out the upcoming expo here.
PLANNING/ SCHEDULING
PMI Scheduling Conference
No need to schedule a trip to attend this great scheduling annual conference. This is an all-day virtual scheduling conference conducted by Project Management Institute (PMI), where you can attend live or watch the recorded trainings later at your own pace. If you are a PMI member, you can attend this conference for free and earn up to 6 PDUs. Furthermore, you will have the opportunity to learn the latest tips, techniques, and lessons learned in project scheduling from real projects and programs.
Mark down your calendar for the upcoming scheduling conference.

Construction CPM Conference
This conference is dedicated to Critical Path Method (CPM) of planning & scheduling analysis. By attending this conference, you will not only enhance your skill set on CPM scheduling and analysis, but also you will explore a variety of CPM software products presented by competing vendors and consultants. Check out more details here.
Cost Engineering & Cost Estimating
ICEAA's Annual Professional Development & Training Workshops
The International Cost Estimating and Analysis Association (ICEAA) is an international organization dedicated to advancing the profession of cost estimating and analysis, through the use of parametric and other data-driven techniques.
If you are a cost estimator or quantity surveyor, don't miss out ICEAA's events and webinars.
ICEAA holds intensive 4-day annual cost estimating and analysis workshops that bring together professionals from government, industry and academic cost communities. Check the ICEAA's upcoming workshops here.
In addition to annual seminars, every four years, ICEAA presents a conference in an international (non-US) venue to accommodate international membership and to provide a unique experience meeting with professionals from around the world. In this conference, there will be key government and industry keynote speakers, subject matter experts who provide technical workshops on the latest best practices, lessons learned, and emerging analytical trends, as well as training programs for Cost Estimator/ Analyst certification exam preparations.
In additional to face-to-face workshops and international events, CEAA has initiated new free Technology Showcase Webinar Series, designed to bring the latest in cost estimating and cost analysis technology straight to your office. These webinars will allow you to interact directly with the companies innovating the products, methods, and theories at the forefront of the profession.
International Cost Engineering Council (ICEC) World Congresses & Meetings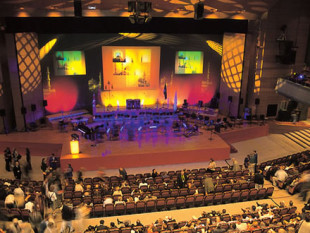 The International Cost Engineering Council (ICEC) is an organization which was founded in 1976 with the object of promoting cooperation between national and multinational cost engineering, quantity surveying and project management organizations worldwide for their mutual wellbeing and that of their individual members.
Regular ICEC meetings are being held in more than 40 countries.
In addition to regular local meetings, ICEC also holds annual regional meetings in each of the 4 regions; North/South America, Europe/Near East, Africa, & Asia Pacific. The first International Cost Engineering Council Congress (ICEC) was held in Montreal, Quebec, Canada in 1971. Since 1972 there has been an ICEC Congress every second year.
Check out the upcoming ICEC's congresses and meetings here.
I hope you can attend some of these great project controls conferences and events this year and advance your Project Control career to the next level.
Please leave your comments below and share what Project Controls conferences or events you have attended and your experience.